Hello and Happy New Year! This is the time of year when I review last year's events and I am always surprised when I am reminded of the year's celebrations. Writing this helps me recognize the many things that make me feel very grateful.
This year has felt like an ongoing struggle, but when I review the year, I see that many major life-long dreams have come true.
Interviewed for a podcast.
Early this year, the podcast series, "A Well-Designed Business" contacted me for an interview. The series features interviews from amazing business leaders and designers, such as Candice Olson, and I am proud to be part of it. This is one of the top podcasts online!
We received awesome press!!!
Both Wayne Magazine and Morris Essex Health & Life magazine wrote about Artistry Interiors. The feature was in their "Buzz" section, which included a review of my book, "Love Where You Live – Dream Homes Made Real." The Star Ledger also featured us in a full-page story about two of my design project, "Life on the Lake" and "Open space, better access."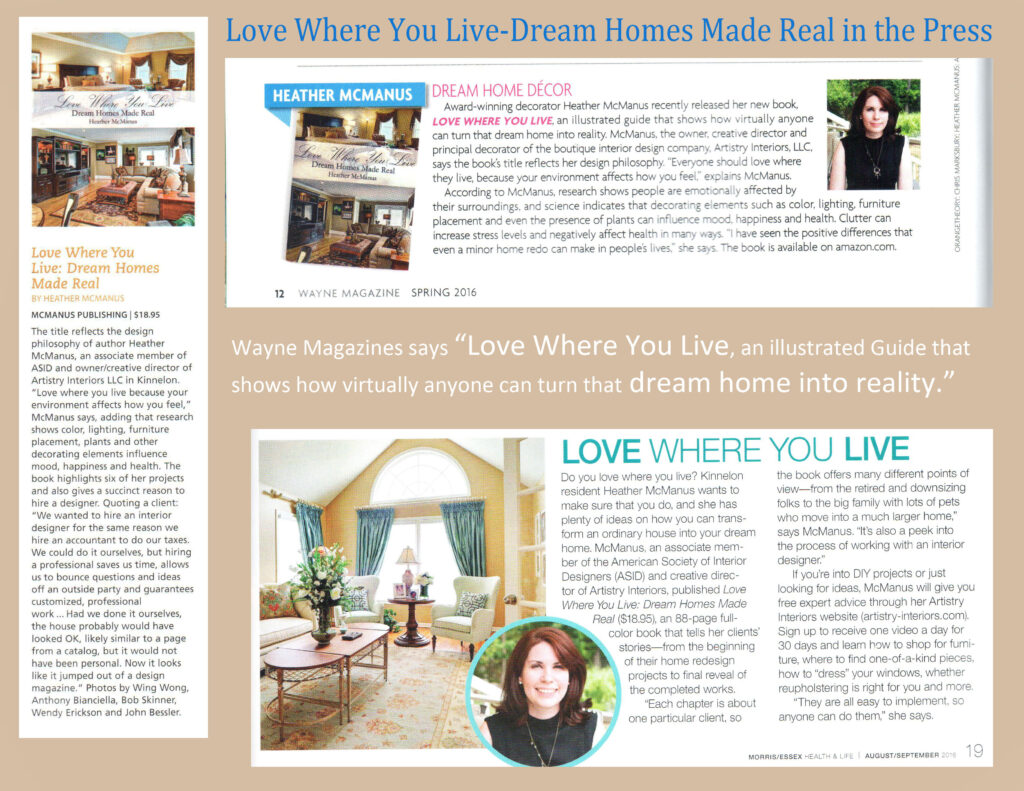 For the third time, "Best of Houzz" ranked us #1 in the service category.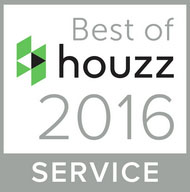 I opened my office/showroom in the Kinnelon Professional Complex. It is fantastic to be working outside my home; I have room to grow and the ability to show clients products in my own shop. Now, clients can test out a sofa and pull out a drawer to see how it glides.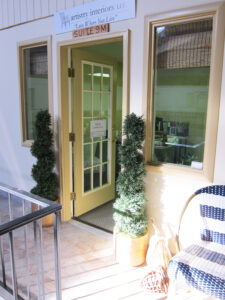 My web site, artistry-interiors.com, was completely re-designed. It is even more beautiful than before and packed with useful information.
We took dream vacation to Paris, Florence, Rome and Istanbul; each city was incredibly inspiring. During the trip, I sourced some gorgeous products to sell back home. I can't wait to share them with you.
My book, "Love Where You Live – Dream Homes Made Real" continues to sell around the world, on Amazon. Click here to buy your copy.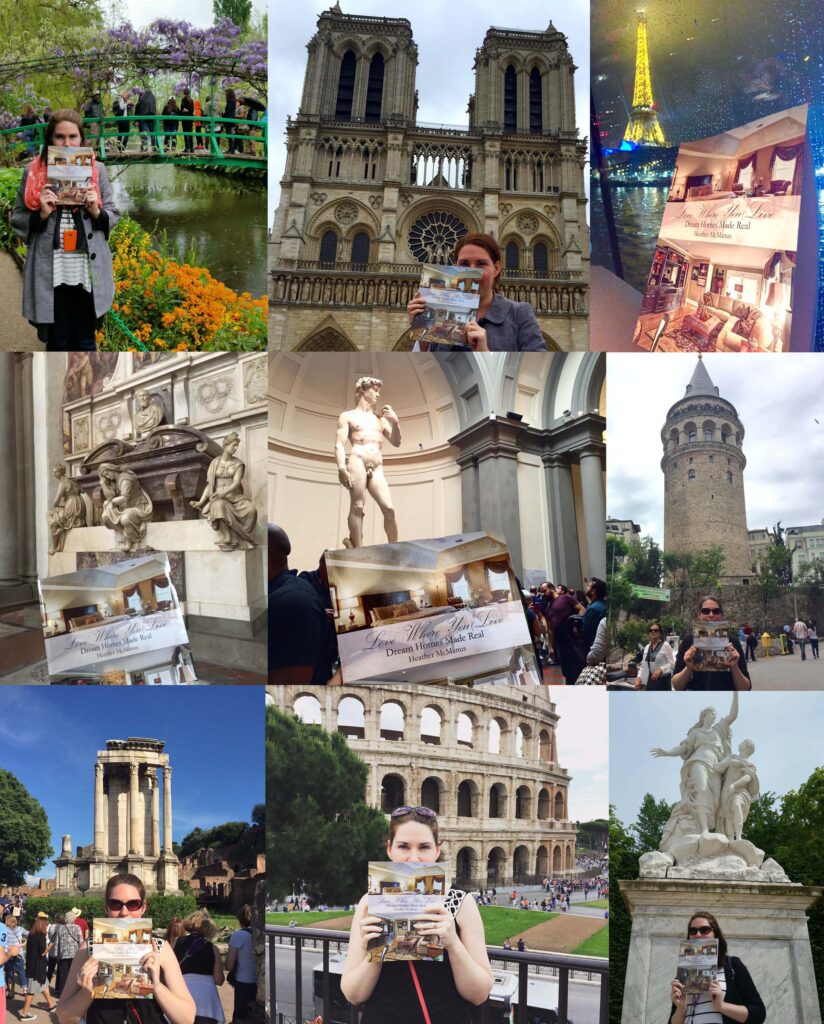 Once again, this past fall, I attended the largest furniture market in the world at High Point, NC. At the market, I saw – first hand – the best products on the market and the upcoming market trends.
This year, I have started collaborating with other talented designers to create a buying group that gives us better pricing on more products, from sofas to bedding to case goods to accessories and everything in between.
Most of all, I am grateful for happy clients! Without all of you, none of this would be possible.
May 2017 be wonderful and prosperous for us all.  If you have a design project in mind for which you would like to some expert direction, please call my office at 862-812-1600. Let me help you make sure that you love where you live!
Save
Save
Save
Save
Save
Save