I recently had the honor of being interviewed for The Record's Homescape section and made their cover.  This article for North Jersey.com was well written by Brooke Perry, giving homeowners great ideas to decorate for Christmas decor both inside and out.
I love helping clients decorate their home for the holidays.  I have special design packages that homeowner and business's take advantage of this busy time of year.  Whether a client has everything already or they want to purchase a few new items my elves and I make Christmas magic happen.
The service of decorating someones home for the holidays has helped many enjoy this time of year more fully. If you are looking for some more time next holiday season I recommend you call in November to set up the best time.  I would love to create a magical holiday for you and your family.  I invite you to check out how it works  or contact us to discuss details.
For more holiday decorating ideas check out other blogs like: Top 5 Decorating Tips for your Holiday Table, Christmas Decorating, 5 Tips for Decorating Your Christmas Tree.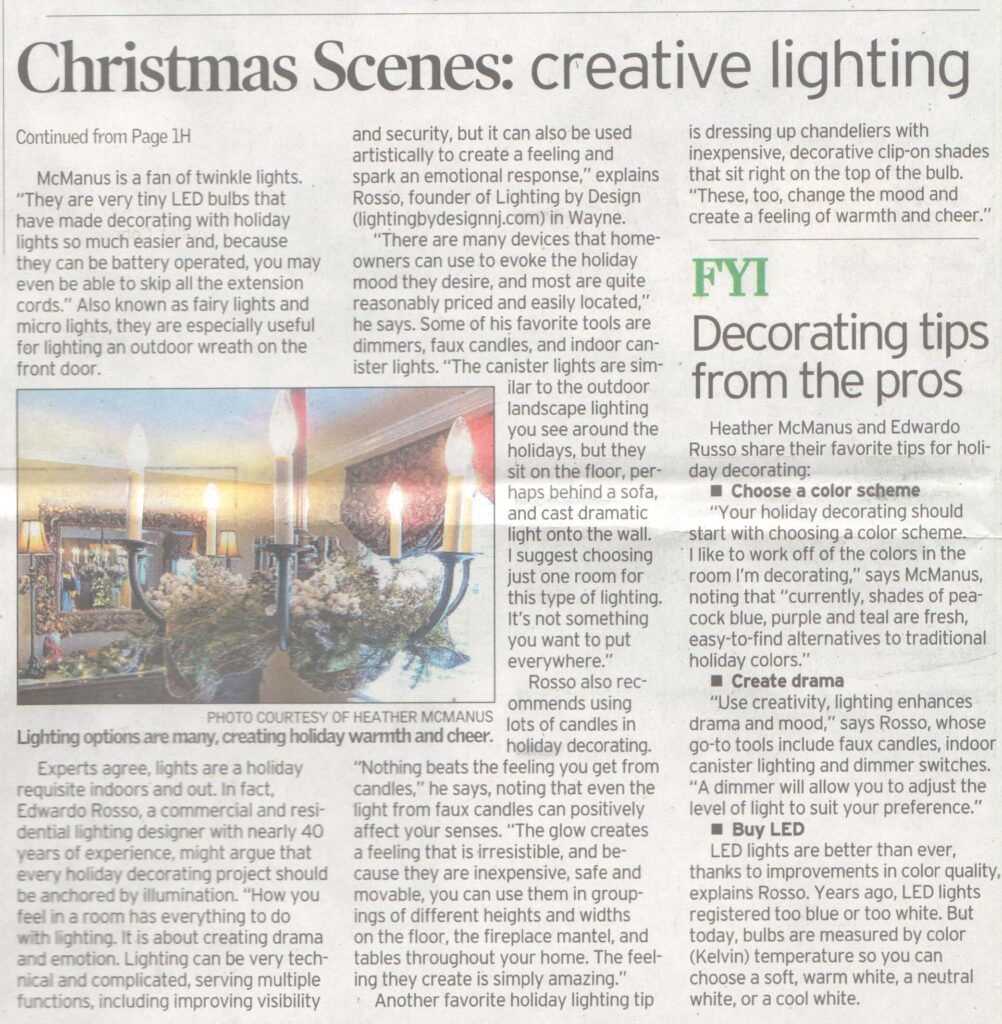 If you missed this issue you can still find it on line with this link.